While Christmas may have started as a Christian holiday, and is often still celebrated as such, people from all over the world have embraced the festive season and added their own traditions along the way. Today, we're looking at some of these quirky and sometimes cute traditions from around the world - there's more to Christmas than setting fire to a Christmas pud - buckle your seatbelts because we're in for quite a ride! 
Believe it or not, there were so many to pick from so we've gone with our top 5 (this was hard given how many there were to pick from!): 
The Krampus – Germany, Austria and eastern Europe
 Alpine countries like Austria have a legend that a devil-like creature called Krampus joins their St. Nicholas festivities on December 6. Children are asked for a list of their good and bad deeds: Good children are rewarded with sweets, apples, and nuts, and bad children worry what Krampus might bring on Christmas morning.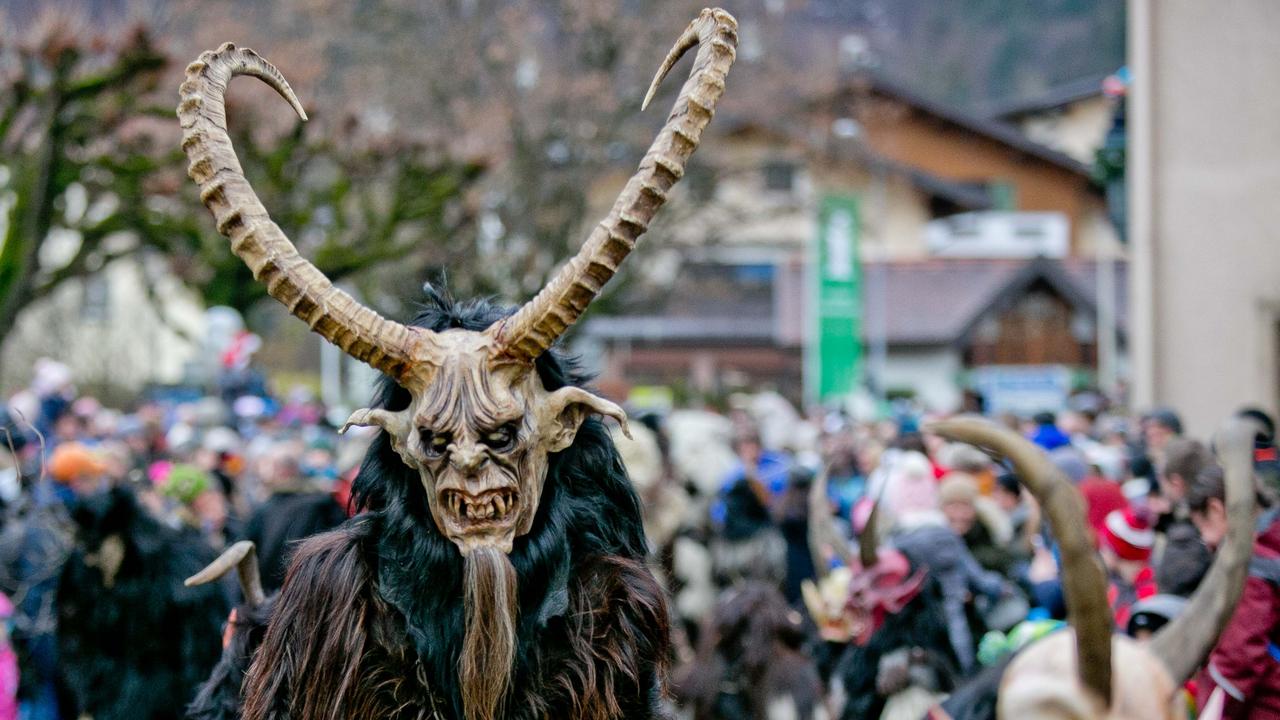 © Escape Magazine
Colonel Christmas in Japan
Way back in December 1974, KFC Japan created its 'Kentucky for Christmas' ad campaign, promoting fried chicken as the perfect Christmas meal. And now eating KFC food as a Christmas meal is still a huge holiday tradition in Japan! Because, what could be more Christmassy than strolling down Tokyo's epic streets, illuminated by beautiful Christmas lights, with a boneless bucket in hand?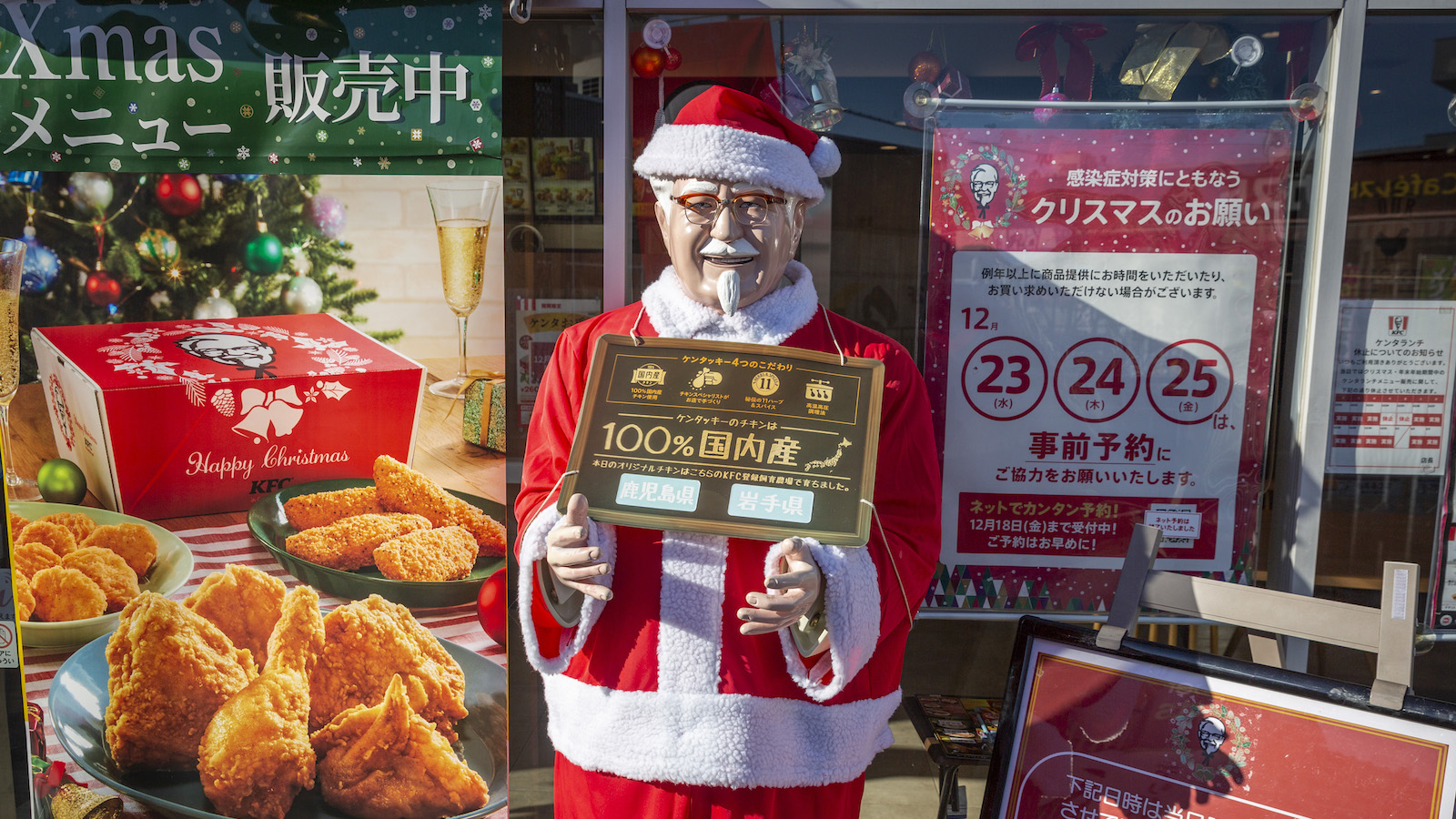 © CNN
Christmas Fir Trees are too mainstream for New Zealand 
Because summer falls during Christmastime for Kiwis, a number of their traditions centre around a barbie, or grill, where families and friends gather for a casual cookout of fresh seafood, meat, and seasonal vegetables. The New Zealand Christmas tree is the Pohutukawa, a coastal species that blooms a bright-red colour in December, providing shade during the sunny days as they sing carols in both English and Maori.
© Gardening Know How
Wish it were Christmas every day? Year-round celebrations in  Christmas, USA
You heard us right. It's ALWAYS a holly, jolly time in the town of Christmas in Florida. Plenty of tourists flock here to get their holiday cards and letters stamped at the post office, because who wouldn't want their postmark to read 'Christmas, FL'?! Unsurprisingly, the street names are Christmas-themed too. Look out for Bethlehem, Comet Street, Cupid Avenue and of course, St. Nicholas Avenue. 
To top it off, it's the town's American Christmas tradition to display a decorated, evergreen Christmas tree year-round. In fact, the USA has a thing for weird and wonderful Christmas trees – check out this giant tumbleweed Christmas tree in Arizona…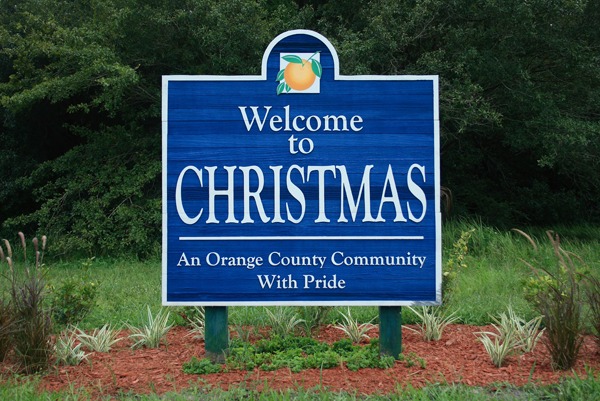 © Florida Backroads Travel
Swapping baubles for spider webs in Ukraine
Forget angels on your Christmas tree, in Ukraine it's spiders webs – say WHAT?! Like we say, when it comes to Christmas traditions around the world, we all do it differently. But wait! This is a heart-warming story.
Folklore goes that a poor widow and her children watched a pine tree grow outside their home and turn into a Christmas tree – but they couldn't afford to decorate it. The children went to bed sad, and the widow hung fruit and nuts on the tree that night in the hope it'd make them smile on Christmas Day. Spiders in the hut next door observed all this and set to work overnight, weaving reams of silky silvery and gold webs around the tree for the family to find the next morning. They were, of course, all dazzled and delighted!
That's why Ukrainian families celebrate by decorating their tree with a spiders web – they're thought to bring good fortune. Just remember that next time you try to brush the cobwebs away!
© New College Group
Which one did you find the most interesting? Are there any weird and wonderful traditions that you have in your own family? Let us know in the comments below.