Layering in interior design is key to producing a scheme that's rich and full of depth. Each element in a space - paint, wallpaper, lighting, flooring, soft furnishings, furniture, artwork and accessories - is a layer. The art of layering is to learn how to use each of these elements individually and make them work together cohesively - building a room from the ground up. Try blending multiple different sources of texture so that you're not relying on just fabric or furniture finishes. Every ounce of your room can spark a textural discussion, and as they form layers, the result is immersive and arresting.
1. TEXTURES ARE YOUR FRIEND 

Texture is, quite simply, the sensation produced by how things feel. Room texture translates in a similar way, but it also touches on how we perceive things to feel. For example, lighting, which is one of the greatest sources of texture in the home as its ambient glow can transform an entire space into one of incredible softness or conversely, one that's hard and harsh.
Interior designers will also use texture to add what's referred to as 'visual weight'. In other words, how an object or section of the room is able to draw attention to itself.
Contrasting textures is one way to make certain aspects stand out more than others; texture is a way to create accents. Without an interior designer by your side, texture is one of those areas that is easy to overlook. When decorating your own home, you will find that texture weaves its way in quite naturally without really trying. 
Accidental texture has its positive points – principally, these are the textures that you instinctively gravitate towards, ergo, your scheme will be filled with the things you love – but there equally needs to be a level of consciousness in your textural decisions. Having said it, it's still something that needs to be thought through, repeated to create a theme and balanced with others so it doesn't feel predictable and over-staged.
2. RUGS ON RUGS ON RUGS
Interesting textures aren't only pleasing to look at, but when you contrast them, they're great providers of balance too.
Is your colour palette comprised of very similar shades? If so, you can interrupt the consistency by changing up the textures of any fabric in the room. Even if your décor has multiple shades, using contrasting fabrics proves that colour and pattern aren't the only routes to achieving difference.
Rugs are an excellent example of layering in interiors. You can layer not only different colours - similar shades or contrasting (depends entirely on you!), you can layer different textures of rugs. Using vintage rugs on walls as wall-hangings is another way to add layers. 
Remember to look beyond the obvious areas of fabric such as sofas and armchairs and to not leave curtains, blinds and lampshades out of the equation. You can also evolve these textural contrasts as the seasons change. For example, a linen sofa might go from having cotton and silk cushions in summer to velvet and faux fur in winter.
 
Jurande interior © Lorenz Sahlmann
3. FURNITURE

Furniture texture is worthy of exploring, especially as you're most likely to come into physical contact with it. Imagine running your hand over a cool, smooth marble table, eating off a rustic oak dining table, opening the drawers of a shagreen-lined chest and kicking back in an opulent velvet sofa.
Texture doesn't always have to be obvious. It's these subtle differences as your eye moves around the room that are most alluring.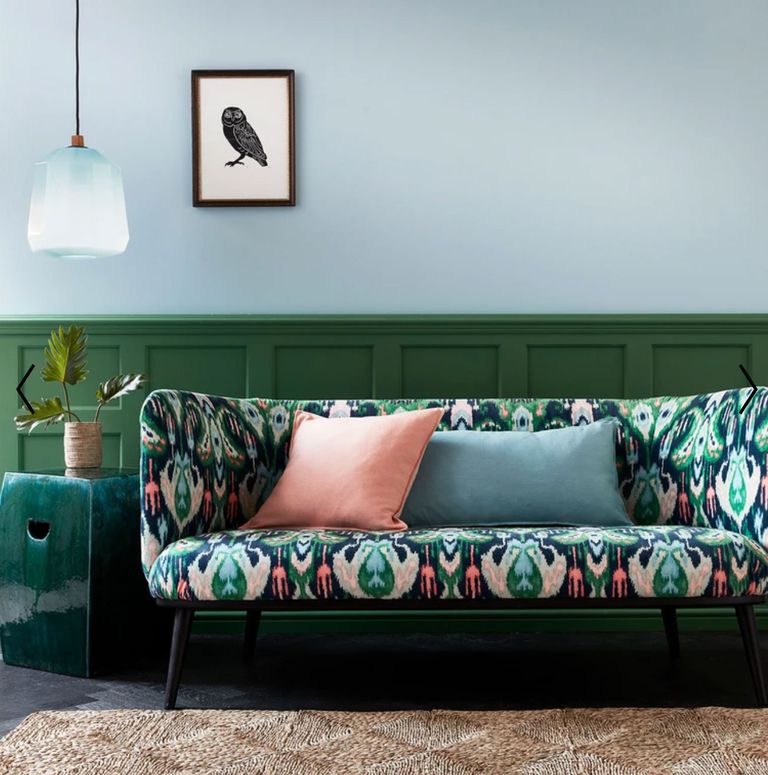 ©Homes and Gardens
4. PLANTS & FLOWERS
While you can reach out and touch plant life, this is more of an example of visual textile or visual layering. The difference in form, petal and leaf shape, height, colour and vessel all produce a textural effect on a room's decoration.
Try to choose plants and flowers that link to other textures in the space, such as the glossy verdant leaves of an oversized palm linking to lacquered, strong-lined furniture.
Similarly, ensure any vases match an existing texture in the room too, be it an ornament or lamp base.
© Design Ideas Guide

5. DON'T FORGET LIGHTING
Lighting is another feature in the room with a dual texture/layering aspect. The look and feel of the lamp itself plays a role in providing texture.
A hammered brass floor lamp adds very different texture to a chrome high intensity wall sconce, for example. But it is the rays of light themselves where texture takes on a more visual character.
Warm white light (approximately 300 kelvins) produces a far softer, more ambient glow than cool white light (around 500 kelvins) which has a brighter, more contemporary beam that can cause a room's atmosphere to feel harsher.

Where you position these light sources also varies the texture – an unlit corner can blossom into a beckoning reading nook with the help of lighting texture (and furniture of course). A Moroccan brass open work lamp, for instance, not only adds texture in terms of its intricate design, but also in the multitude of shadows they produce. 

Lighting is the most multi-layered subject of all when it comes to texture. It is a matter of mixing different styles of source, choosing the right temperature of bulb, and spreading the light sources at different levels throughout the room so you have wave upon wave of illuminated texture. Alternatively, you can add different layers by using tea lights and LED fairy lights which add a magical feel to any room.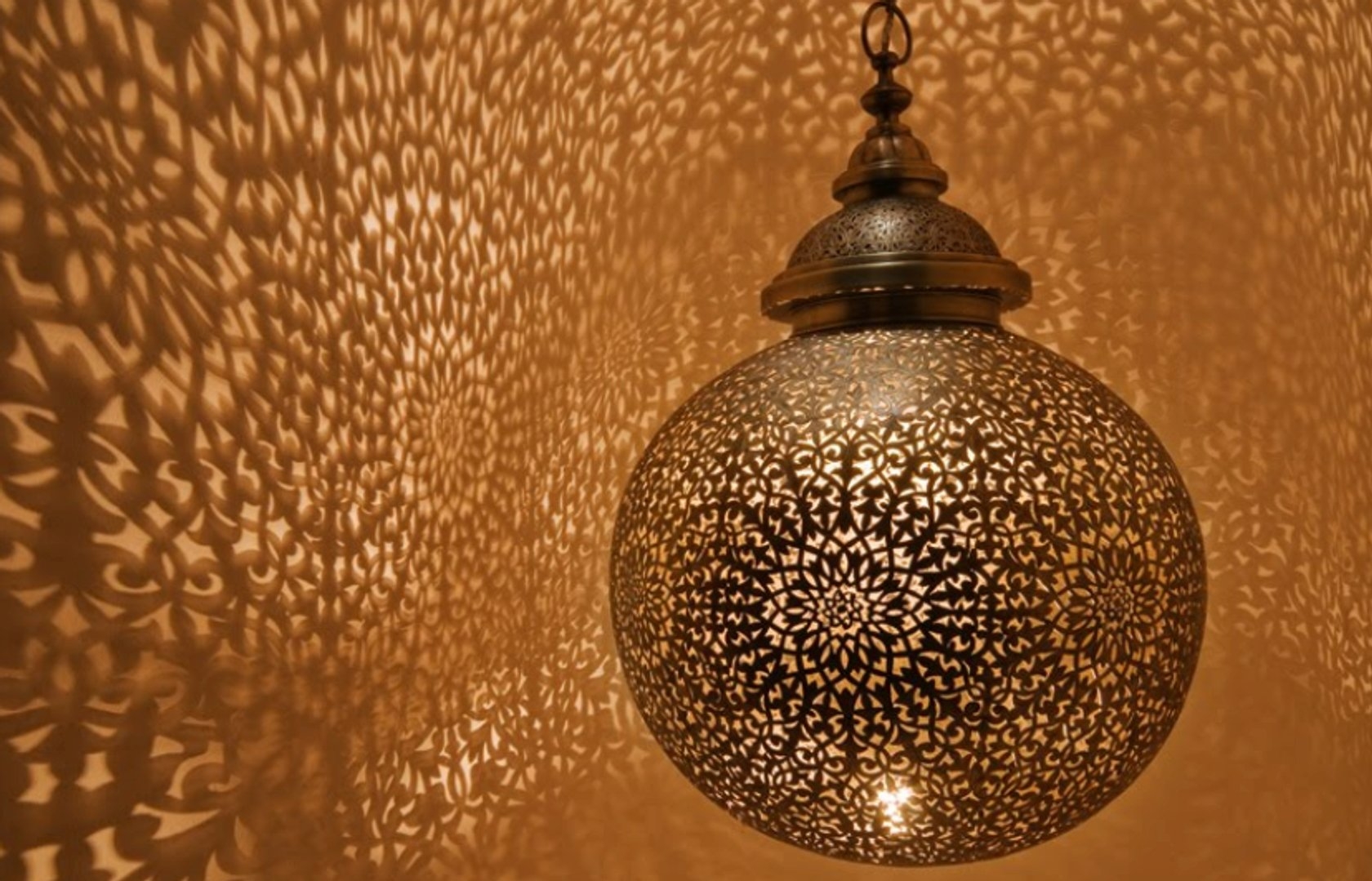 ©Foter
As you can see, whether it's layering with rugs or going all out on different houseplants, there's many different ways in which you can add layers to your interiors.